45 RPM Clocks
Made from unplayable scrap records, these clocks are all one-of-a-kind. If I don't have your special song, keep checking back. Stock rotates quickly!
45 RPM Clocks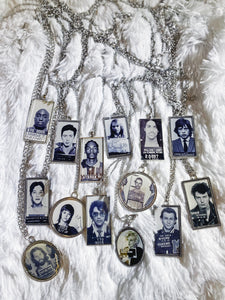 Mug Shot Necklaces
Keep that special degenerate close to your heart.
Mug Shot Necklaces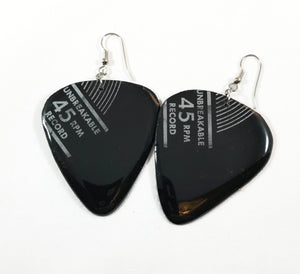 Record Earrings
Chunky Earrings made from pieces of scrap vinyl records are suprisingly lightweight.
Record Earrings